If you're anything like us, you've been counting down the days until our favorite mother-daughter duo returns to our screens. A lot has changed since the show premiered in 2000, but we're just as in love with the show as we were before, but now we can binge watch it all on Netflix. The new series premiers on November 25th, just in time for the holiday shopping to start, which is why we put together your ultimate Gilmore Girl's inspired holiday wish list.
Rory's Reading List $19.59  etsy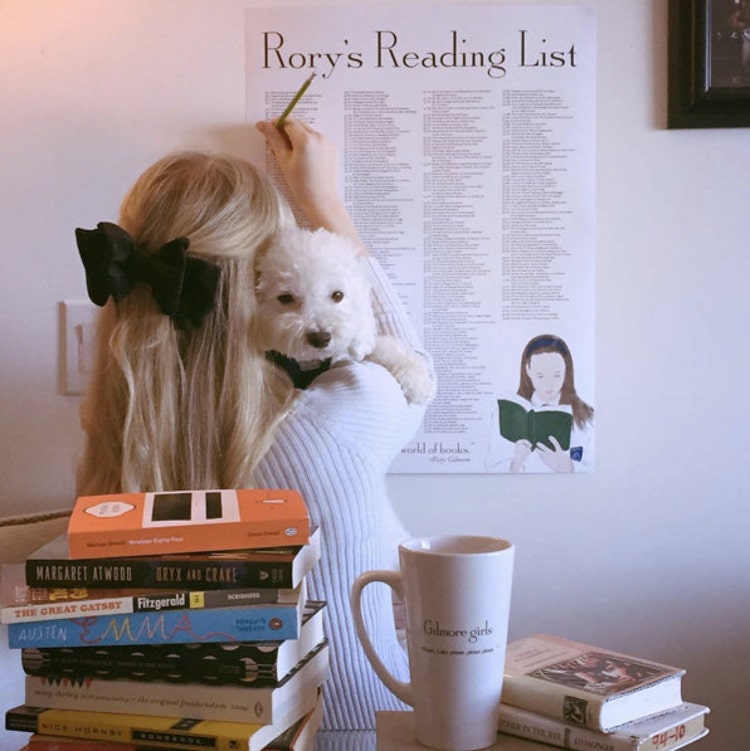 Trying to reach the Yale grad's level of bookworm? Check off what you're reading as you go and soon you'll be as well read as our favorite girl in plaid.
You're The Rory to my Lorelai Mug $13.99 etsy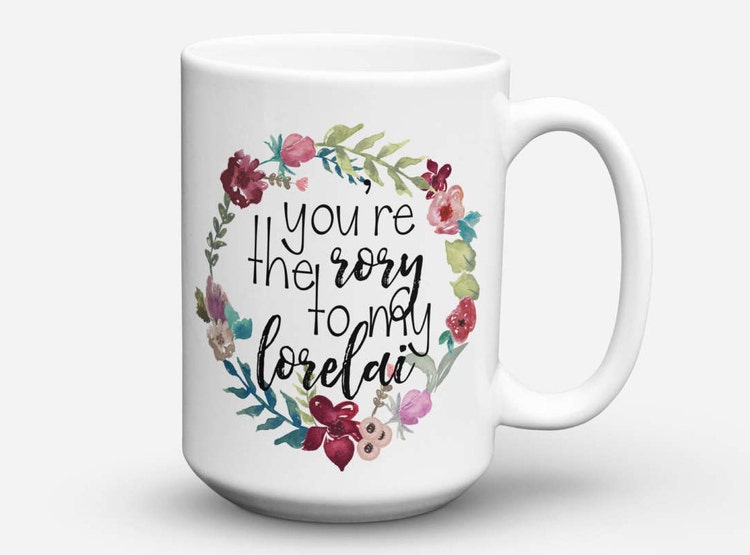 Have a bestie who you need a gift for? We got you. Pair it with some cocoa mix and you've got the perfect present.
Where You Lead I Will Follow Wall Art $30.00 etsy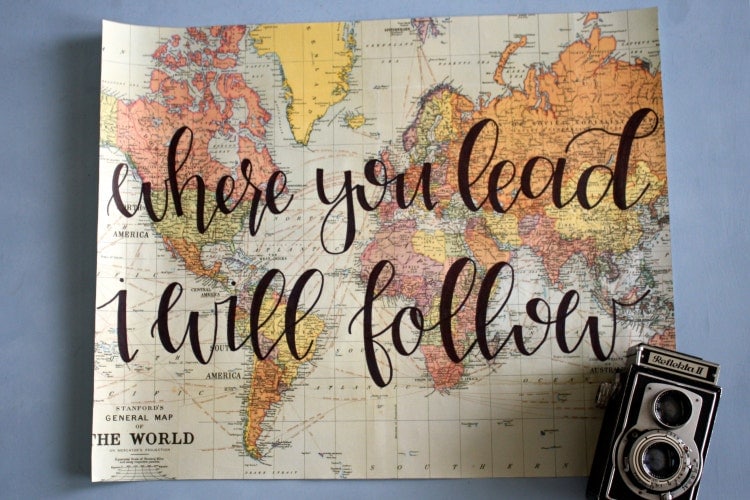 If this wall art doesn't get you to start singing the theme song in your head, I don't know what will. It's the perfectly subtle nod to the show your walls have been needing.
Lorelai's Winter Wonderland Candle $12.00 etsy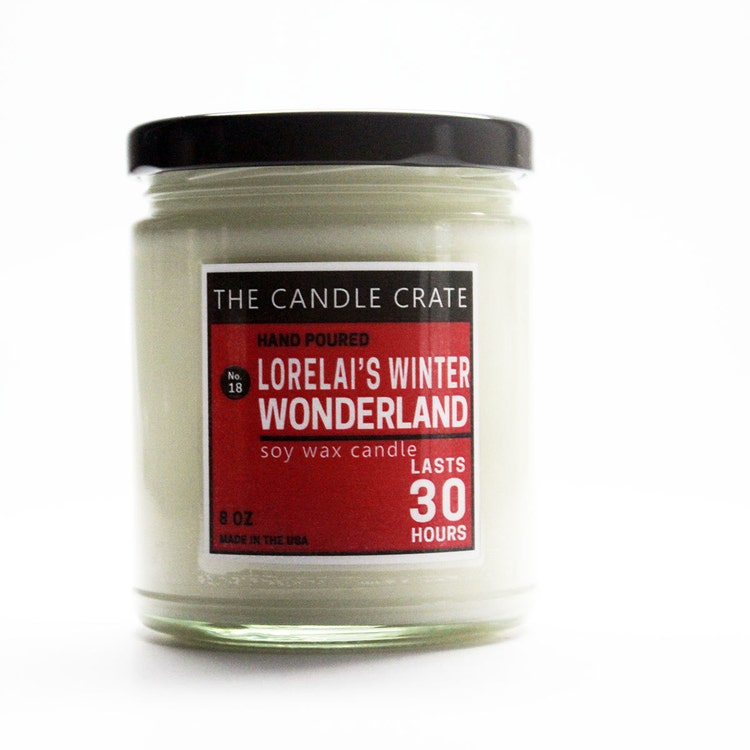 Lorelia smells snow, now you can too with this yummy candle.
People Are Particularly Stupid Sticker $3-12.00 redbubble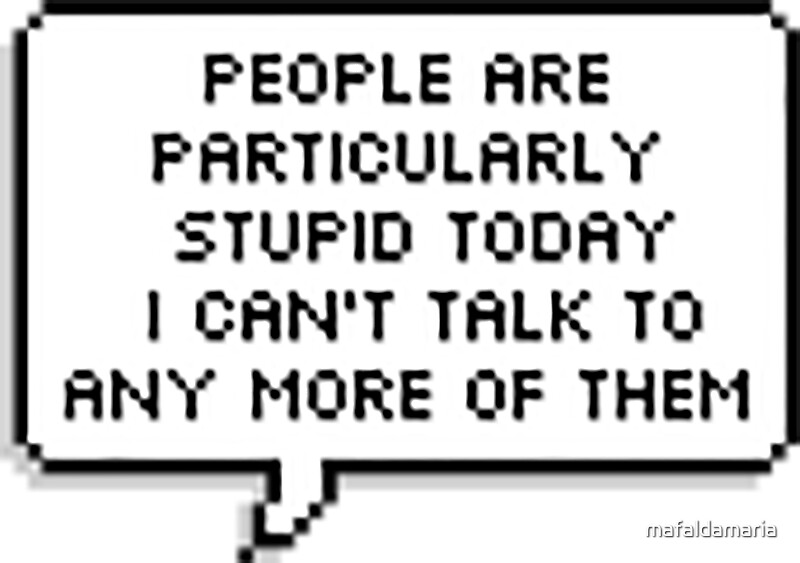 For when you absolutely can't deal with people. One rule though: it must be quoted in a French accent.
Luke's Coffee Cozy $9.00 etsy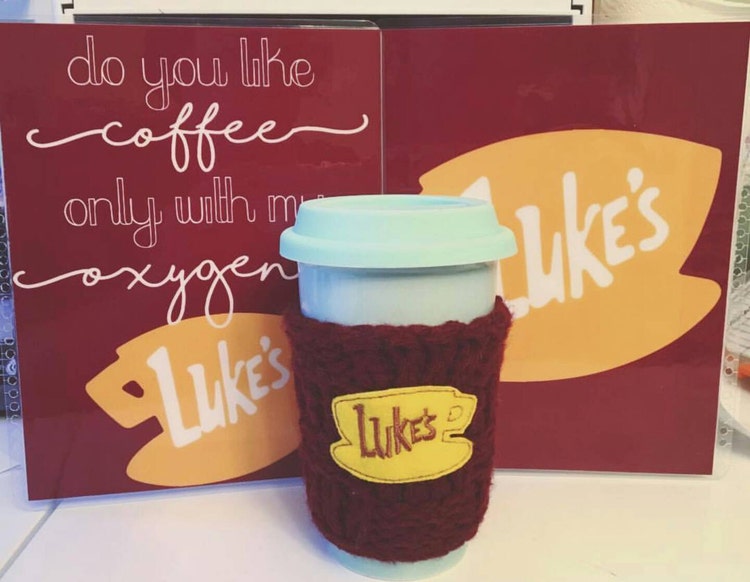 Turn your average latte from your local Starbucks into a coffee to go from Luke's.
Oy With The Poodles Notebook $17.34 etsy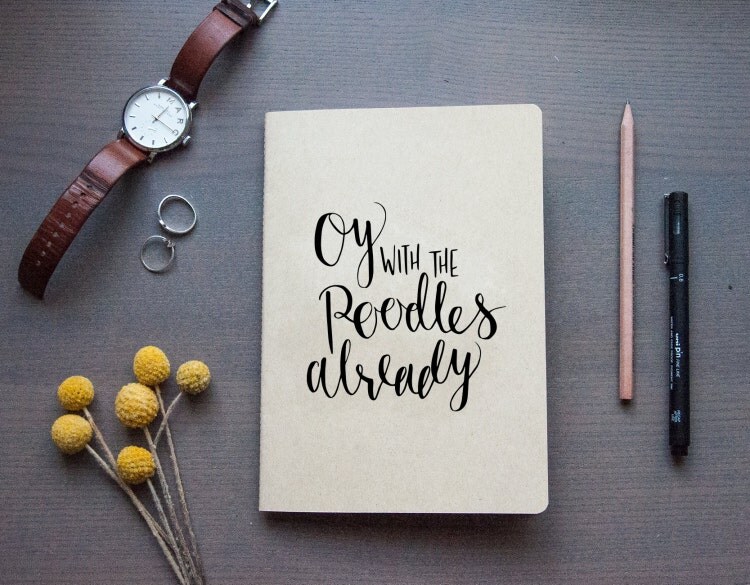 Be sure to write down all of your ideas in this super cute notebook. You know it will always put a smile on your face because you can't say the word 'Oy' and not smile.
Dragonfly Inn Mug $12.64 etsy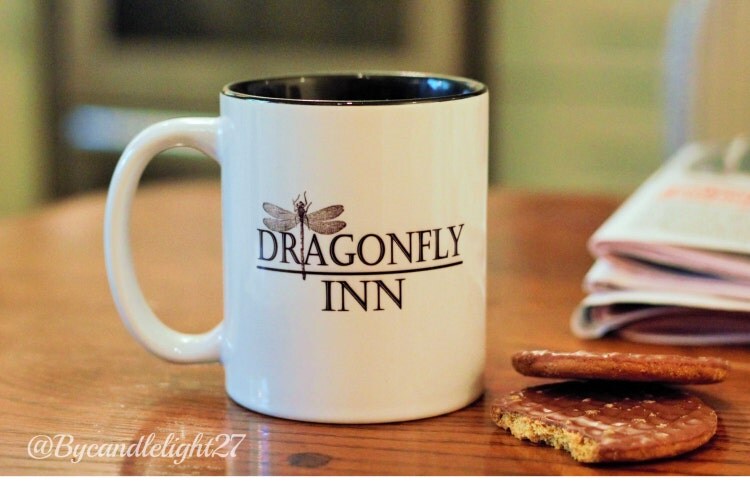 How couldn't we show a little love for our favorite Inn on the list? Maybe you can't pair it with Sookie's cookies, but some thin mints will do the trick.
Rory Gilmore's Books Candle $16.00 etsy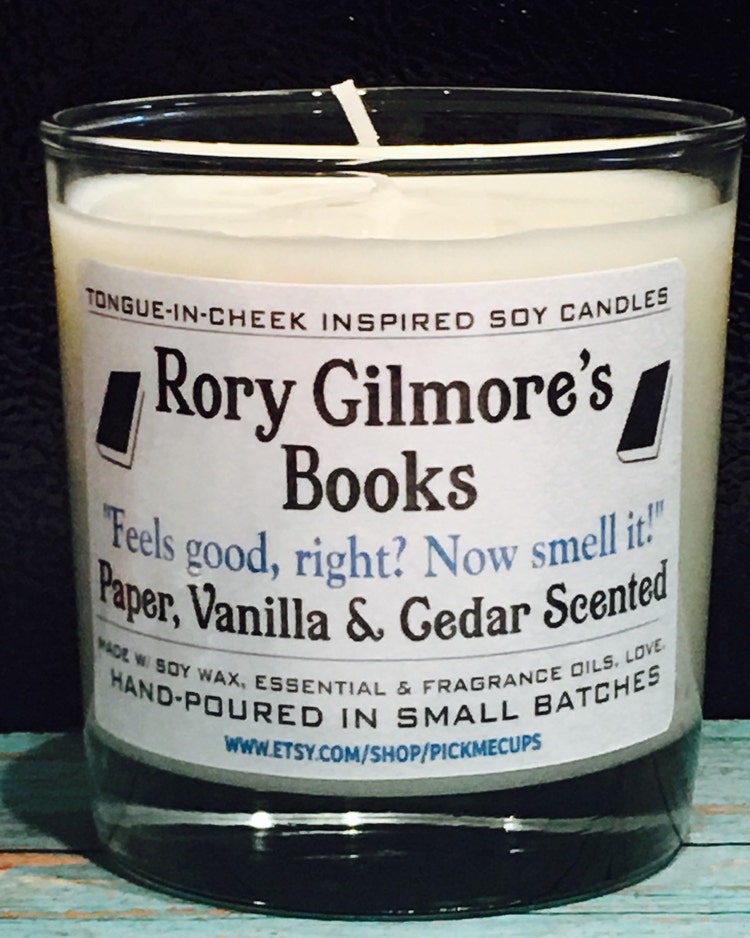 Is simply reading Rory's faves not enough? This candle is sure to make you feel a little more studious.
Coffee of Gilmore Girls Print $12.00 Etsy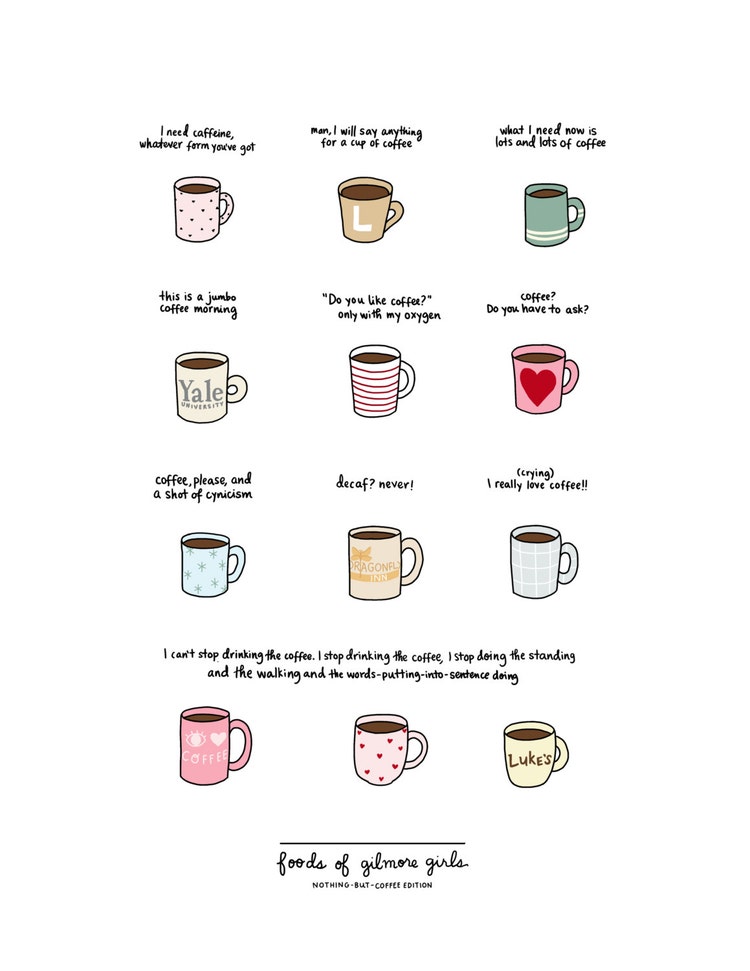 Why pick just one quote when you can have them all?
Team Jess Pin $10 etsy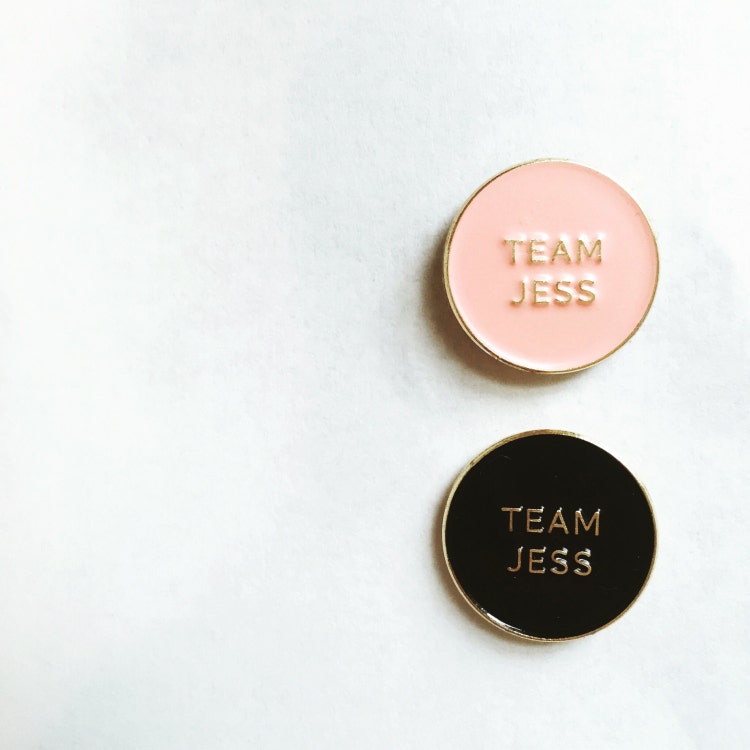 Sport your team in the most subtle of ways. Perfect for adding to a jean jacket, a backpack, or even a baseball cap.
Lifes Short Talk Fast Sticker $2.30-13.42 redbubble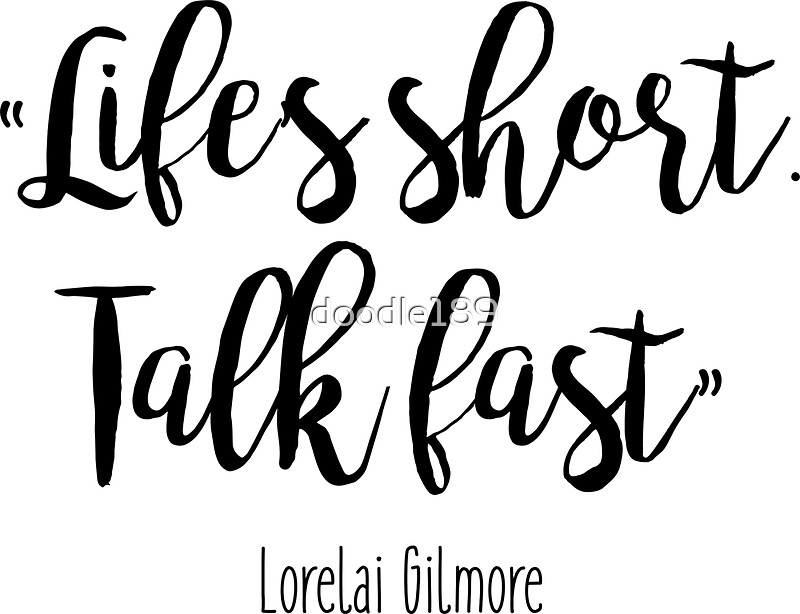 Lifes short, buy the stickers.
Do You Like Coffee Sign $34.00 etsy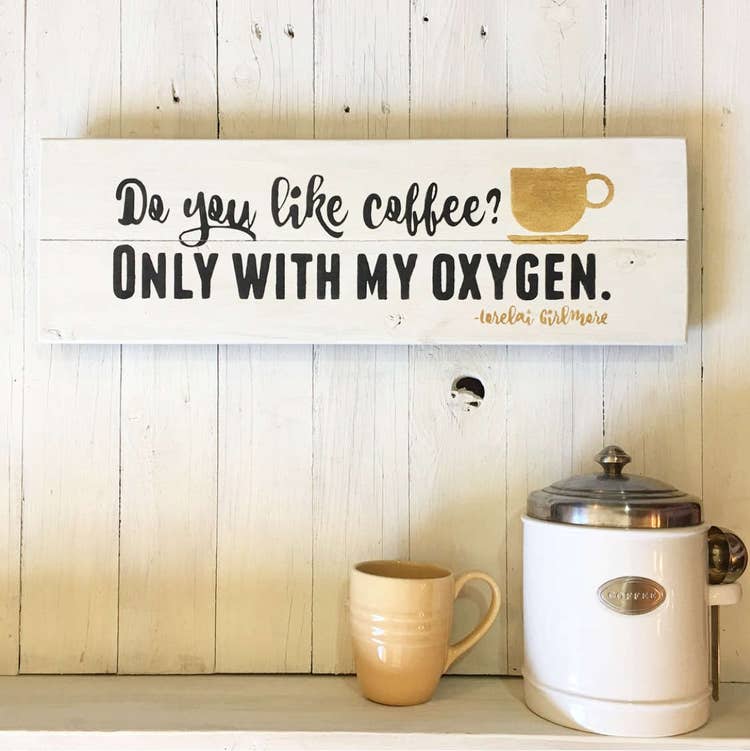 This sign is the perfect addition to your coffee station. Nothing to perk you up in the morning like a little Gilmore and a lot of coffee.
In Omnia Paratus $28.50 etsy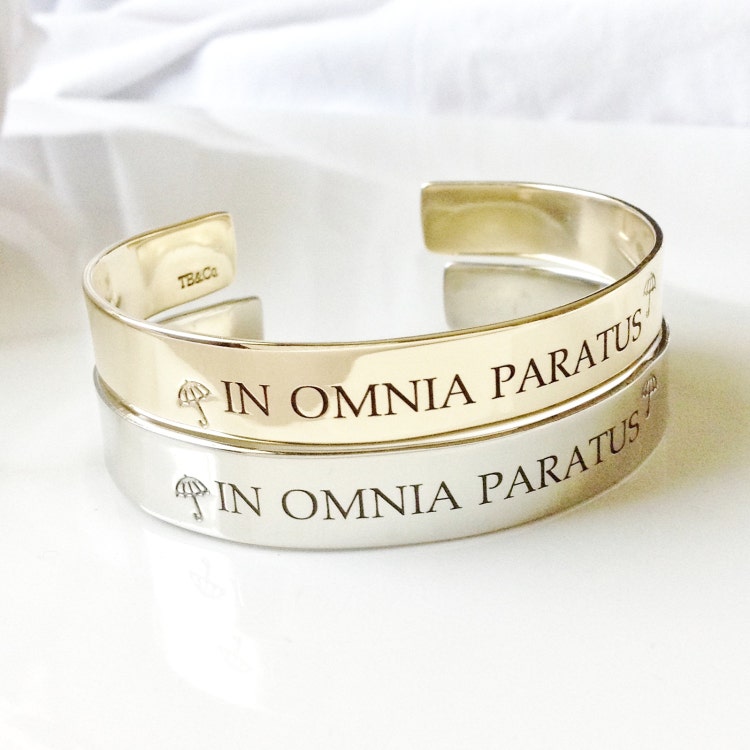 You'll be ready for anything with the easy to pair with bracelet. Stack it up or wear it alone.
Luke's Diner Candle $14.50 etsy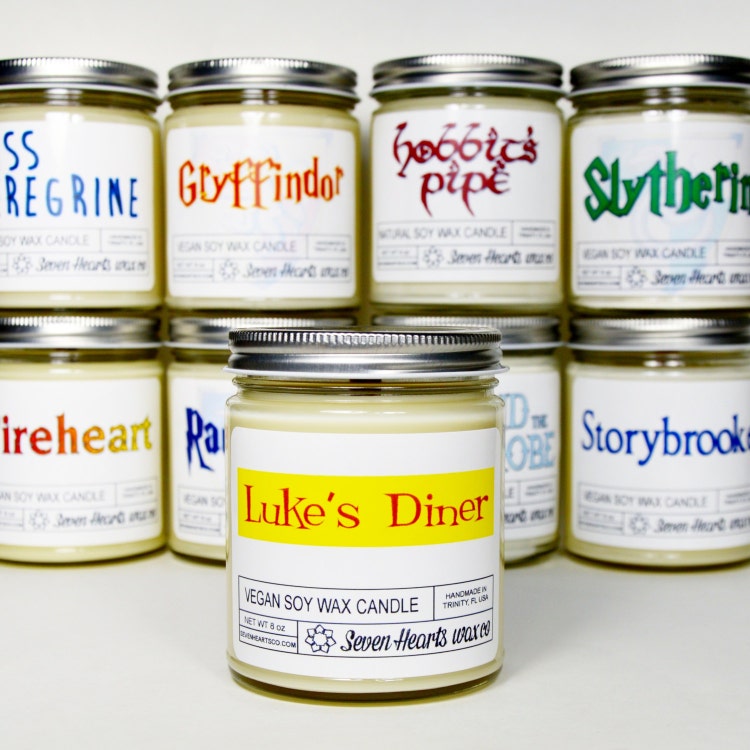 Honestly what could be better than the scent of coffee, donuts, and pancakes from Lukes. Now if only this candle came with it's own flannel wearing baseball cap wearing Luke.