It's a guarantee these days that when you turn on the TV or go on the web, you're bound to see something about the upcoming presidential election. Whether it's a game of Who Said What or Who's the Healthiest, it is being broadcasted everywhere you look. But the great thing about this election is that we have a woman getting  as much focus as a man. Here are five other females to make you feel inspired when they pop up on your screen.
Let's start with the obvious here:
Leslie freaking Knope from "Parks and Recreation"
The girl has more passion and love for her job than I do for all things bread- which is  A LOT. She starts out as a bureaucrat in the parks and rec (go figure) department of her town, Pawnee, and advances to city councilwoman amongst other titles. She is portrayed onscreen as a complete go-getter and an exuberant woman who loves her job in politics which I believe is so encouraging to young women of today, and especially with a female presidential candidate in our midst.
Tracy Flick in "Election"
We can learn a lot of things from Tracy Flick, the character portrayed by Reese Witherspoon in the film "Election." We can learn dedication of hard work, the strive for success, and the power of ambition. Although she may come across as a bit ruthless, Flick is perhaps one of the most determined high schoolers to ever be presented on film.
Selina Meyer in "Veep"
This vice president takes no crap from anyone. The political satire of what goes on in Washington D.C. is hilarious and the best part of the show is that it is all orchestrated by Selina Meyer, portrayed perfectly by the wonderful Julia Louis-Dreyfus. This female has power and it not afraid to use it to its full extent, but then again, she is the veep. Selina manages to keep her cool in most situations and can stand her ground in the male dominating environment that is portrayed on screen.
Alicia Florrick in "The Good Wife"
Besides nailing every single pencil skirt and handbag she wore/carried, Alicia Florrick is a GIRL BOSS. In my opinion, she is one of the strongest women ever to be portrayed on television in the past decade. She returns to her career as a litigator after a shocking scandal involving her husband and the ups and downs that follow close behind. Throughout the series, Alicia manages every single crazy aspect of her life without letting anyone see her ruffled, showing as much control and determination in her career life  as she does in her personal life.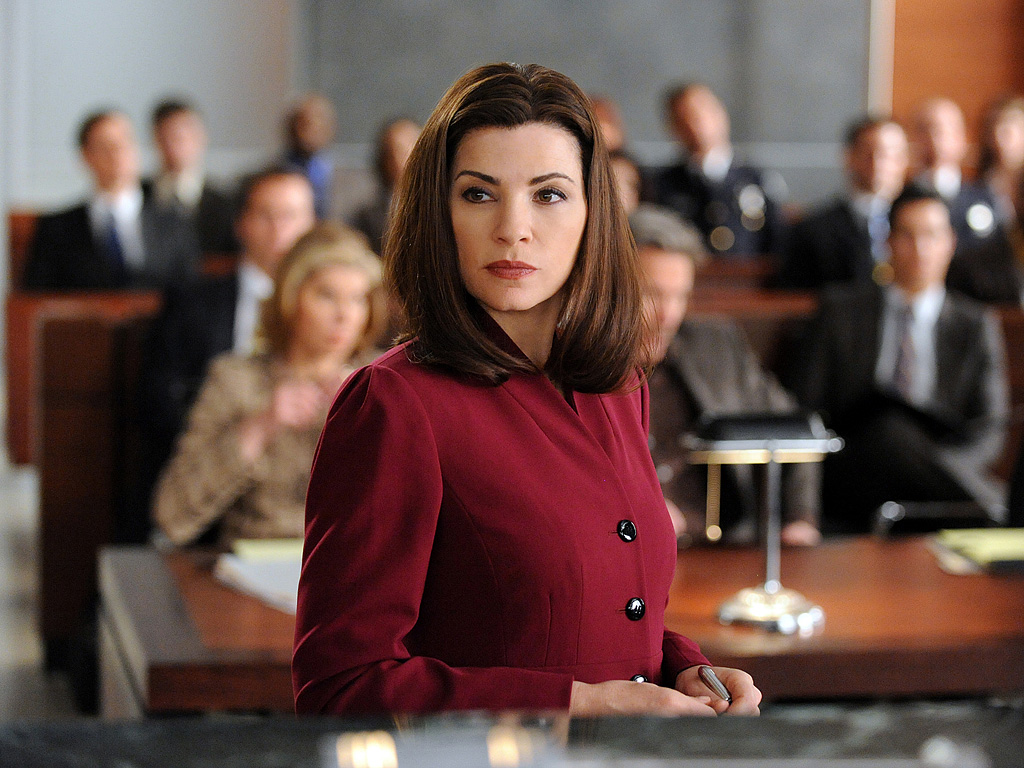 Olivia Pope in "Scandal"
Okay, I know that although this show is political, the lead character herself is not actually in politics, but, dang, this girl rocks at her job. Olivia Pope runs her own crisis management firm and still manages to work alongside the White House in this Shonda Rhimes drama.When she utters her catch phrase "It's handled" you know that it most definitely is. Pope goes to extreme lengths to make sure her job is done and still knows how to unwind, whether it's with a giant glass of wine or, ahem, something else. This character has inspired many people who watch the show, including me, because Pope's career is something she worked hard to get and is therefore what she cares most about, proving that women can achieve their highest potential and that those dreams you think may be crazy, are actually very attainable.